Excursion to Mir and Nesvizh
Attention!
The company Limberi provides tour services for organized groups and individual tourists
This means that we do not sell tickets
Brief overview:
Type of excursion: historical and architectural
Kind of excursion: transport (with exit for sites visit)
Duration: 10-11 hours
Distance: 270 km
Route: Minsk — Mir — Nesvizh — Minsk
Prices for the tour to Mir and Nesvizh
(prices are in Belarusian rubles)
Services that are included in the cost:
certified guide services
transport services
Additional costs:
Entrance tickets to the Mir Castle:
adults - 12.00 BYN
pupils, students - 6.00 BYN
castle exposition excursion - 24.00 BYN
Weekends from July:
adults - 14.00 BYN
pupils, students - 7.00 BYN
Entrance tickets to the Nesvizh castle:
adults - 14.00 BYN
pupils, students - 7.00 BYN
castle exposition excursion - 26.00 BYN
donations in the cathedral church
"Mir — Nesvizh" is the most popular excursion of high demand for all seasons that will acquaint you with the valuable monuments of Belarus — the Mir Castle Complex and the Nesvizh Castle — which are enlisted in the UNESCO World Heritage List.
Mir Castle history
Mir Castle Complex (Mir Castle) is an outstanding example of defensive architecture of the XVI century. It is situated in the town Mir of Grodno region in Belarus.
The earliest buildings are constructed in the Gothic style and date back to the XVI century. This belarusian castle foundation is laid by the Duke Illinich in the beginning of the XVI century.
In 1568 the castle passed into the hands of Mikolay Radziwill, who finished the construction in the Renaissance style.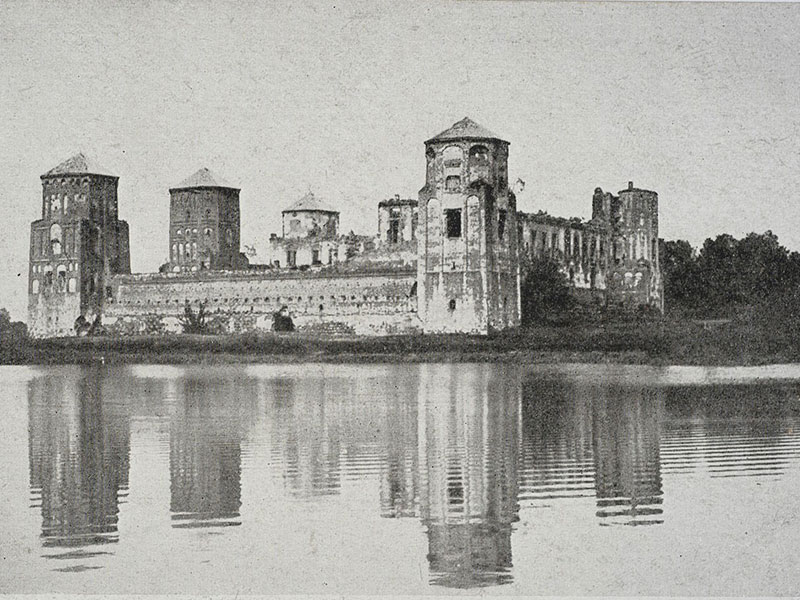 A tree-storey residence was erected along the northern and eastern inner walls of the castle. Earth mounds with bastions at the angles and a moat were raised around the castle. In the northern part of the complex an Italian garden was laid out. In the southern part an artificial lake was made.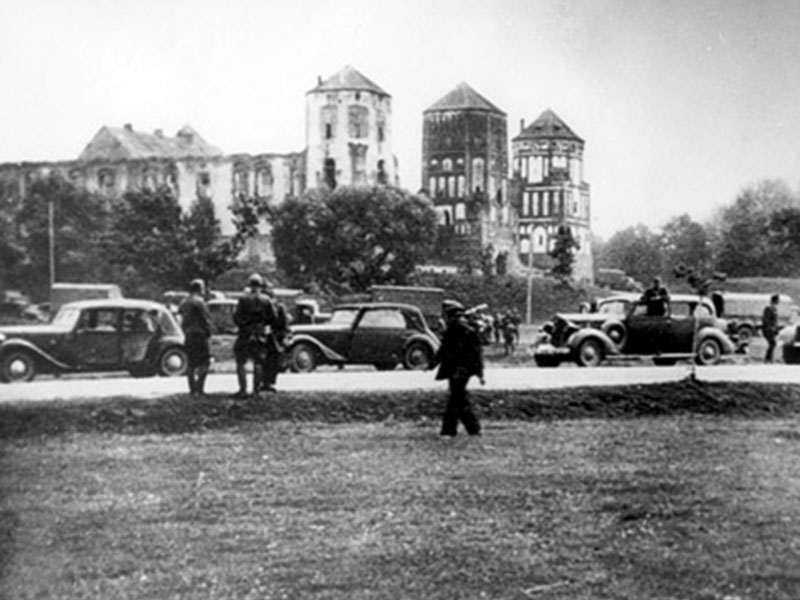 During the Napoleonic wars the castle was seriously damaged and was abandoned for more than a century.
In the XIX century the castle was reconstructed as a property of the Radziwills and was sold to Nikolay Svyatopolk-Mirsky in 1895. His son started the reconstruction works, that was carried out under the guidance of an architect Teodor Bursche.
After the war the dwellers of Mir, whose houses had been ruined, found refuge in the castle. After that a military post situated there.