The tour of the factory BELAZ
Attention!
The company Limberi provides tour services for organized groups and individual tourists
This means that we do not sell tickets
Brief overview:
Type of excursion: workplace visit
Kind of excursion: combined
Duration: 5 hours
Distance: 115 km
Prices for the tour
(price is in Belarusian rubles)
Model cars
Places
Price for the group, BYN
Price per person from, BYN
Buses
Van Hool
53
1060
From 20
Setra
49-53
1166
From 22
Mercedes Tourismo
49
1127
From 23
MAZ
44
968
From 22
Minibuses
С515, 519
20
640
From 32
С315
18
540
From 30
С413
16
784
From 480

The price includes:
transport service
tour service
production tour (for 1 person) - 7.00 BYN
Excursion route
It is very easy to see the inside of the biggest world truck production!
During our excursion in Zhodino you will not only learn about the history of formation and the origin of quarry machinery "BELAZ", but also see with your own eyes how these trucks are made and how a unique mechanician's thought are turn into reality in metal.
From the moment of establishment and by this day more than 500 different dump truck and heavy-duty equipment modifications were produced. Today BELAZ turns out trucks, that impress by their size and features. For example, a payload of the least model is 30 tons, and the biggest is 450 tons. This giant is the biggest dump truck in the world and is in the Guiness Book of Records!
Such trucks are custom-made, because a dump truck weights 360 tons and its height is more than 8 meters. Each of 8 tyres takes the load of about 100 tons.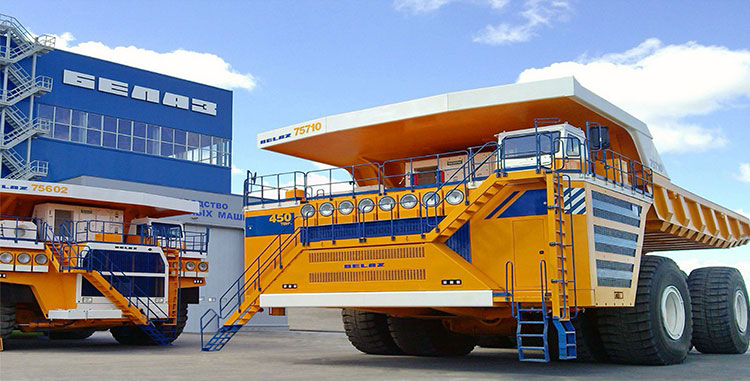 To drive this truck you need to have class C license and take a special training course. It's unbelievable, but one person steers such a vehicle.